Neighbors Helping Neighbors Since

1998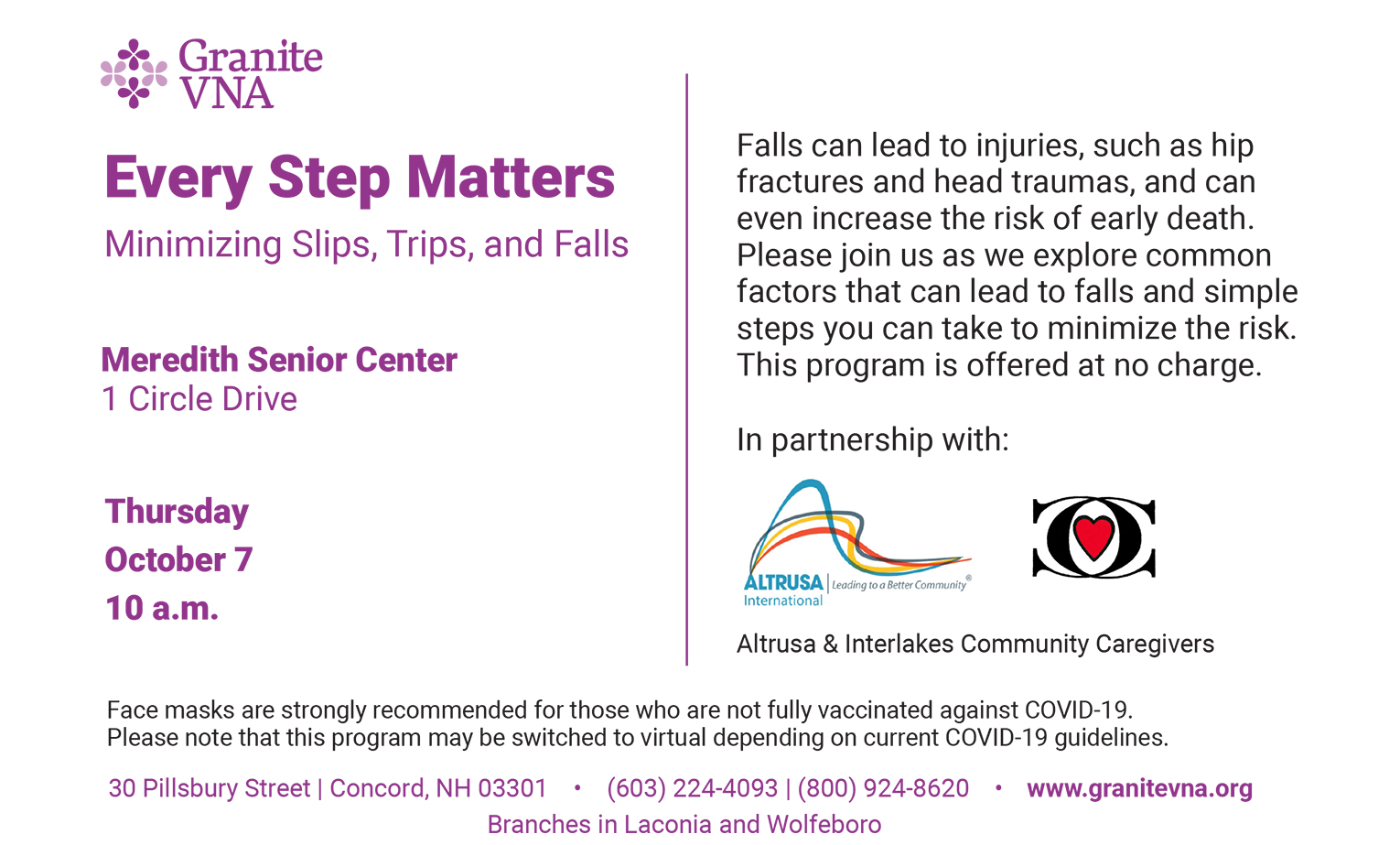 Minimizing Slips, Trips, and Falls. Workshop at the Meredith Senior Center 1 Circle Drive October 7 at 10 am Falls can lead to injuries, such …
Neighbors Helping Neighbors Since

1998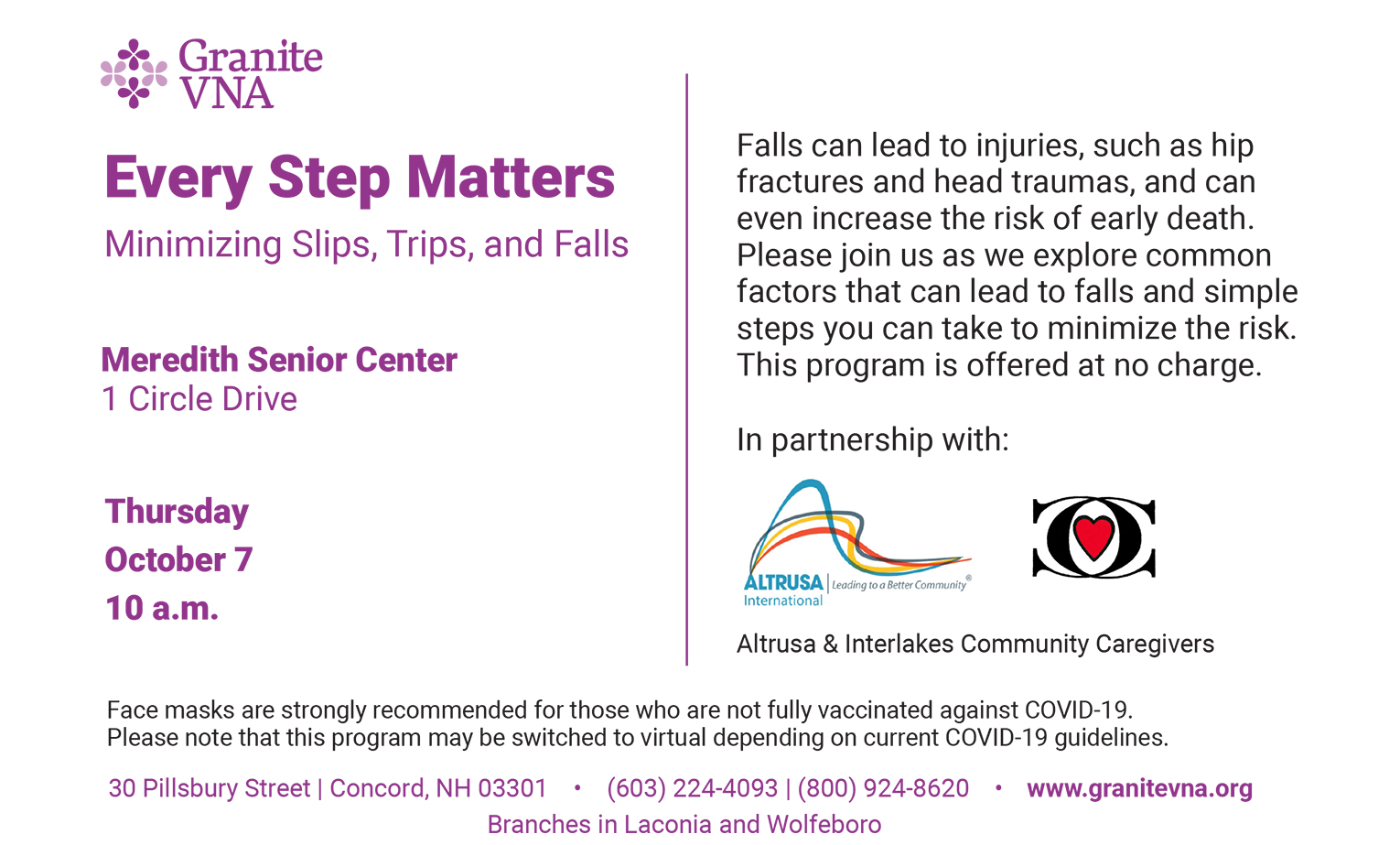 Minimizing Slips, Trips, and Falls. Workshop at the Meredith Senior Center 1 Circle Drive October 7 at 10 am Falls can lead to injuries, such …
Supported by caring volunteers, we assist our neighbors to remain living independently in their homes.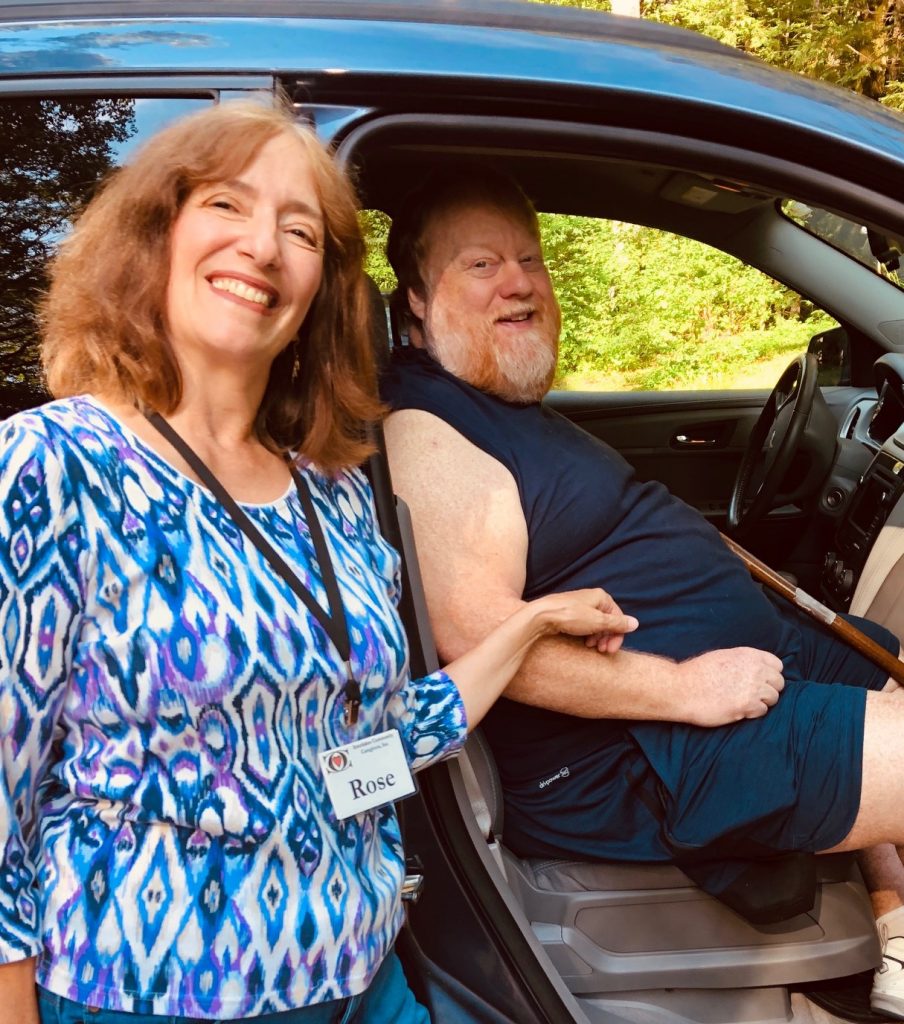 Make a Difference, Today and Everyday.
In 2019, our volunteers provided over 2,781 services, a 3.5% increase over the prior year. Ninety two volunteers donated 3,969 hours, up 4.7% and drove 51,420 miles providing rides to those in need in Center Harbor, Meredith, Moultonborough, and Sandwich. Demand for our services continues to grow, and we seek your support to meet these needs.
Check out our latest events!
Due to health and safety concerns related to the COVID-19 coronavirus, this meeting will be conducted by videoconference or telephone call.
Music by "Doo Wop DeVille," a New England nine-piece band performing music from the 1950s and '60s, will be sure to entertain you. Doors open at 7:00 pm for refreshments and the concert begins at 7:30.
Subscribe to our newsletter