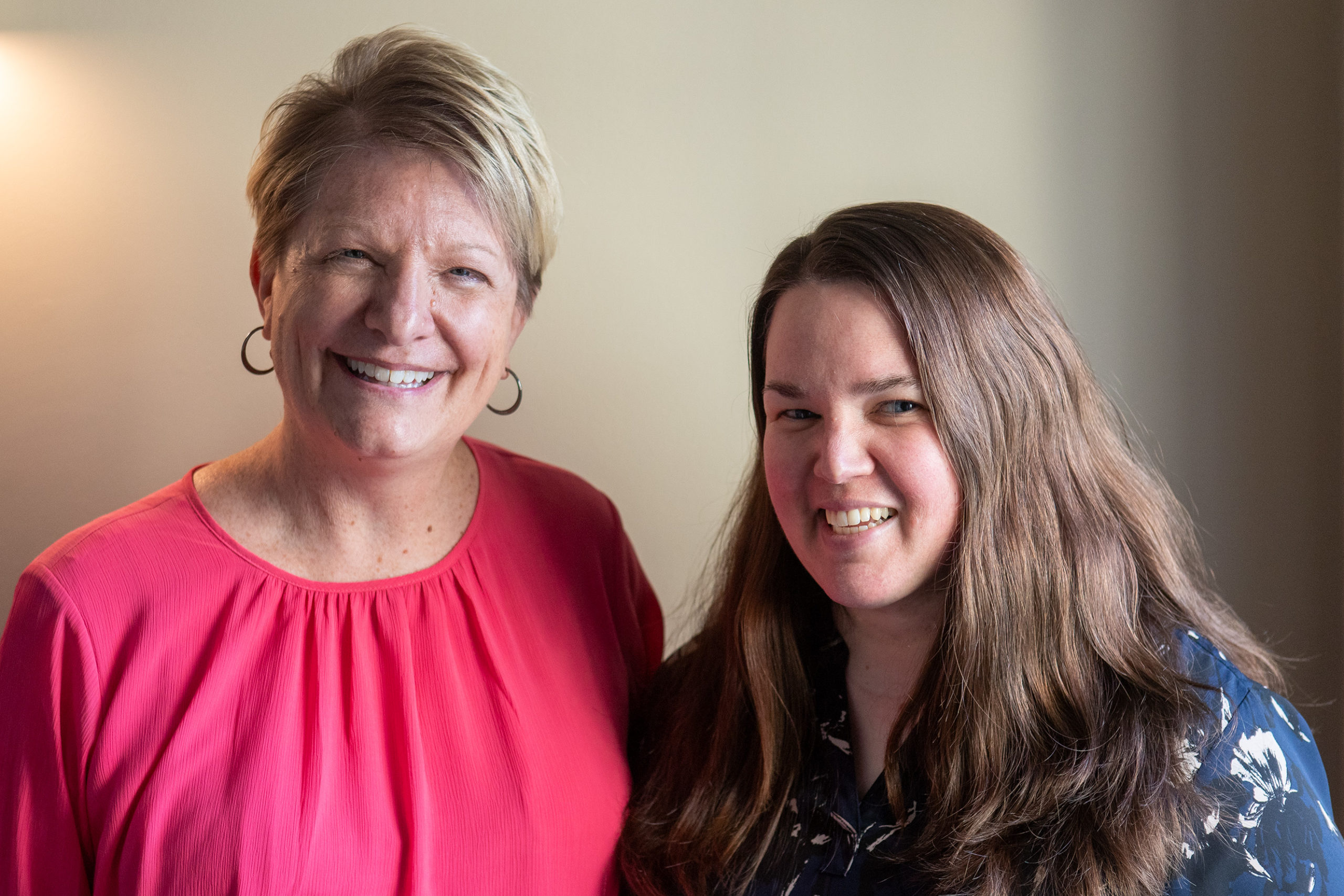 Lead Coordinator Amy Blongy and Executive Director Kathryn Holt
Welcome to our new Executive Director!
Kathryn Holt has been working at ICCI for over two years. She began as the Bookkeeper/Administrative Assistant and then took on additional responsibilities and was promoted to Grant Coordinator. The Board of Directors is excited to have her and acknowledges her exceptional work with this promotion. With Kathryn's familiarity with the program, there has been a seamless transition.
Kathryn was previously the Executive Director of Belknap House, a homeless shelter for families and was responsible for the overall management and direction of the organization. Prior to that, Kathryn also worked as a Program Director with NFI North. Kathryn graduated from Marymount University with a Master of Arts in Forensic Psychology and earned a Bachelor of Arts in Criminal Justice. Kathryn lives in Laconia with her family and enjoys spending time with her children.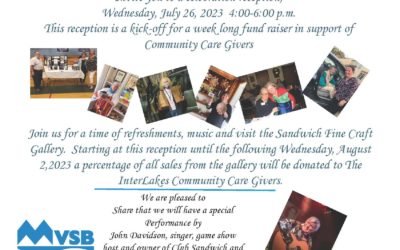 Interlakes Community Caregivers and The Sandwich Home Industries Invite you to a celebration reception,Wednesday, July 26, 2023 4:00-6:00 p.m. This reception is a kick-off for a week long fundraiser in support of Community Caregivers. Join us for a time of refreshments, music and visit the...
read more
Make a Difference, Today and Everyday.
For over 25 years, Interlakes Community Caregivers, Inc. has provided vital services to people from different cultural and economic backgrounds. It has been shown time and time again, that no matter what walk of life people come from, showing kindness and supporting their local communities to help others in need has an incredible positive impact on their lives and the lives around them.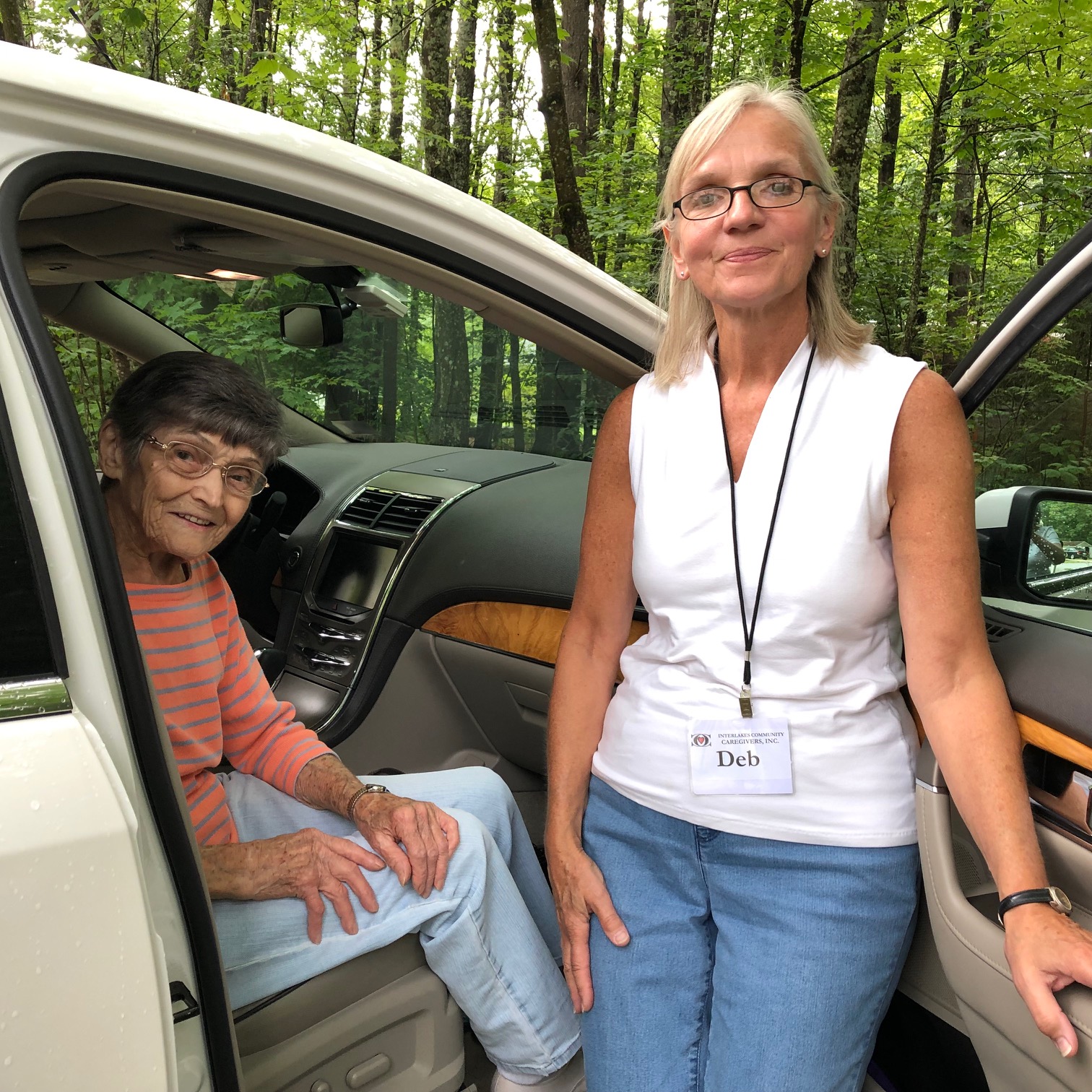 Your Generosity. Our Mission.
Your donation will provide our Neighbors with access to health care.
Volunteers drive their own vehicles to local and long distance medical facilities.

Food to eat, with rides to and help with grocery shopping.

Access to vital medications with rides to the pharmacy.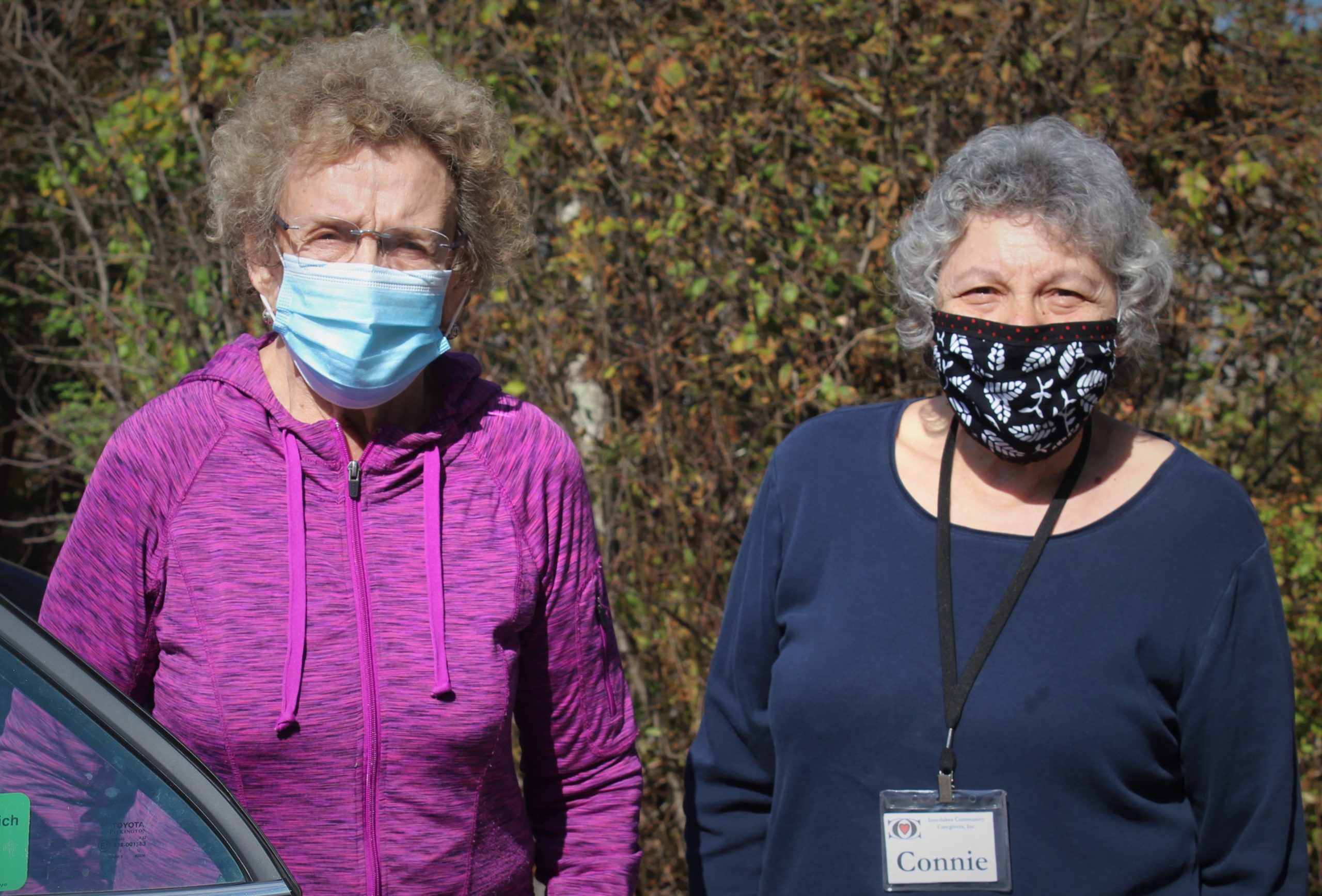 Need Service?
For rides to doctors, pharmacy or the grocery store call:
603-253-9100
9:00 AM to 3:00 PM Monday through Friday
About Us
Interlakes Community Caregivers was founded in 1998 as an outreach program of the Center Harbor Congregational Church in Center Harbor, New Hampshire.  The first group of 25 volunteers included six who served as coordinators. Working from their homes, these coordinators received requests from neighbors and contacted the volunteers who provided services for these neighbors.
In 1999, grants were received from The United Church of Christ and the Lakes Region Charitable Trust.  Volunteers were recruited and an office was set up in the church, where it remained until 2003 when the first annual appeal for funds was made. Caregivers incorporated as a 501(c)(3) nonprofit organization in January 2004. In 2012, Caregivers added the town of Sandwich to the communities it serves.
An nine-member Board of Directors governs the organization and offices and staff are now located in Moultonborough, New Hampshire.
Interlakes Community Caregivers: Once again you have gone over and above what you have done in the past, which shows how special and personal you al are! When you are needed more than ever, you all manage to fulfill the needs of your Neighbors.  Once again, I couldn't have done it without you.
You all are a special blessing,
Our Mission
Interlakes Community Caregivers, Inc., is a 501(c)3 nonprofit volunteer organization that provides supportive services and information for our neighbors to assist them in their daily lives.
Our Services
Rides
Volunteers provide rides in their personal vehicles to Neighbors for medical and personal appointments, grocery shopping and running errands free of charge.
Errands
Volunteers will conduct errands for Neighbors that may include picking up prescriptions and/or needed groceries and other small errands for those who are unable to do so without assistance.
Connecting Community Resources
Interlakes Community Caregivers provides information about other resources in the Lakes Region for Neighbors and their families.