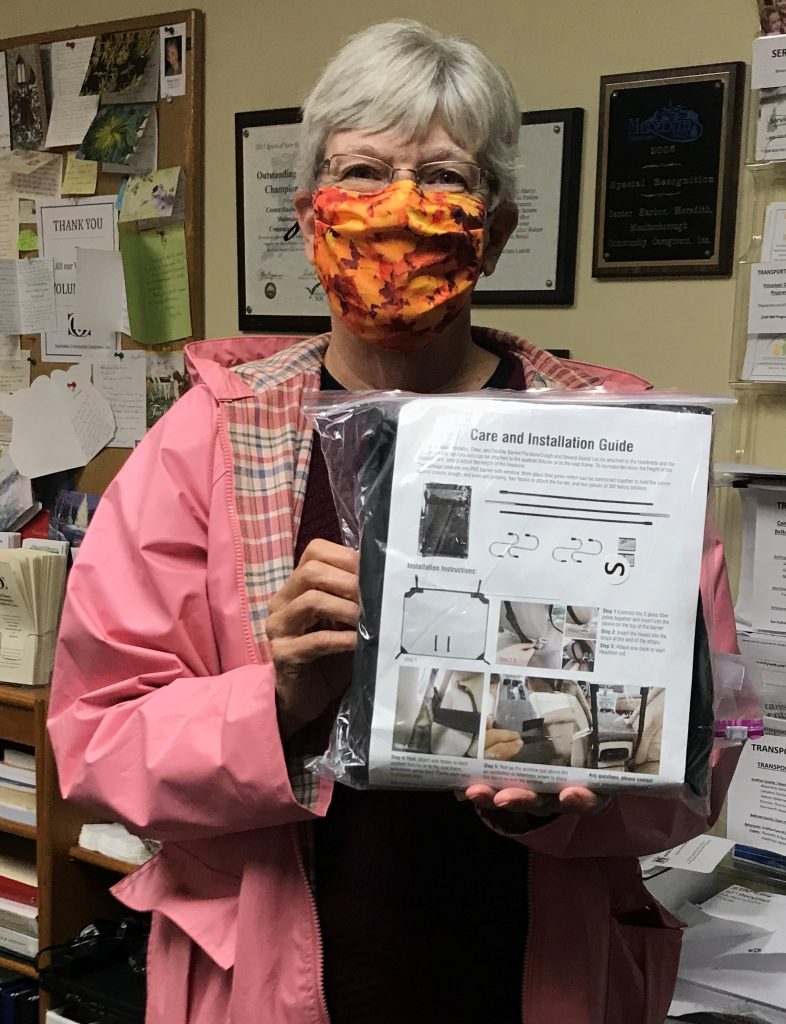 Throughout the COVID-19 pandemic, volunteer drivers for Interlakes Community Caregivers, Inc (ICCI) have been diligently adhering to official public health guidelines to keep themselves and their passengers safe from infection. Electrical Installations donated $1,000 to the nonprofit last week for the purchase of vehicle partitions that will keep their drivers and riders even safer.
"ICCI is grateful for the support of Electrical Installations," said Board President David Hughes. "In addition to our current protocols, the car partitions will give our volunteer drivers and Neighbors (clients) peace of mind that Interlakes Caregivers is taking every measure possible to keep them safe from infection."
Electrical Installations, Inc is an important benefactor and employer in the community. They are a systems integrator / designer / installer specializing in control communications, telemetry, and automation for the water and wastewater treatment markets.