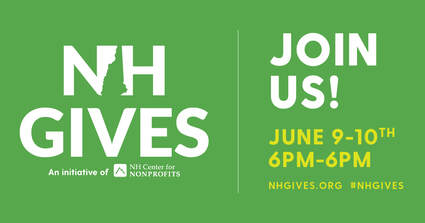 New Hampshire's Day of Giving is here, and we ask you to participate. To make a donation,  go to NHGives.org beginning at 6:00 pm on Tuesday, June 9 and ending at 6:00 pm on Wednesday, June 10.  Select Interlakes Community Caregivers from the drop-down search menu and make a donation in any amount to support our mission.  Go directly our page at:  https://bit.ly/2FcOqu7.
"If you can, please donate early so that we can benefit from a limited amount of matching funds that will be available beginning at 6 pm on June 9th," stated Ann Sprague, Executive Director.  "Your gift will be doubled when donating early if the matching funds haven't run out yet."
Thanks to the New Hampshire Charitable Foundation, $250,000 will be available starting June 9th at 6 pm and every online donation will be matched dollar for dollar (up to $1,000 per donation) until all the funds have been expended.