Pictured above are ICCI Executive Director, Ann Sprague and ICCI President, John Buckley accepting a check from Steve Gasco and Rosemary Landry of the Meredith Kiwanis Club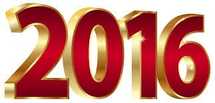 January, 31st, 2017:

On behalf of Interlakes Community Caregivers, Inc., I am writing to thank all the individuals, businesses, church groups, and civic clubs who donated to our 2016 Annual Appeal. Due to the generosity of all our supporters, we were able to exceed our budgeted expectation by 8%. This is truly great and a testimony to the appreciation people have for all the services ICCI provides to residents of Meredith, Center Harbor, Moultonborough and Sandwich. With this strong support we enter 2017 in a secure financial position.

It is by the support of our generous donors that Caregivers can offer the much needed support services in our community.
Thank You!

John F. Buckley
President
Interlakes Community Caregivers, Inc.